Mithaas located in Pakistani enclave of Ave H and Coney Island Avenue in  Brooklyn offers delicious Pakistani and Indian sweets and cookies.
All for a mere $6 per pound.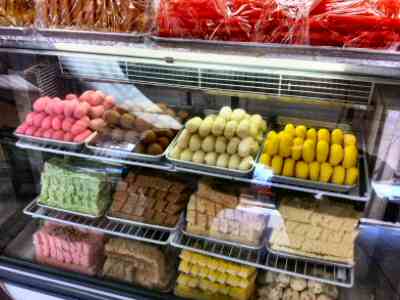 Pakistani and Indian Sweets for $6 per pound
I tried a pound of assorted sweets sporting names like Kalakhand, Green Peda, Chum Chum, Shahi Burfi and Laddu.
Boy, were they delicious.
Except the Laddu, all the others were milk based sweets.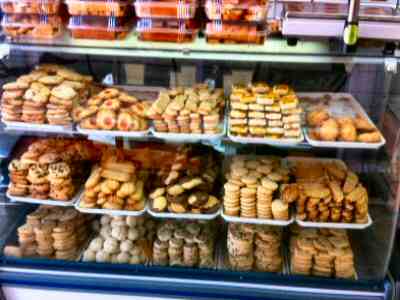 Mithaas also offers a variety of Cookies.
Out of calorie concerns I did not try any of their cookies.
Hey, there's always a next time.
Mithaas
1150 Coney Island Avenue
(At Ave H)
Brooklyn, New York 11230
Deeelicious Pakistani/Indian Sweets $6 per pound
Hours: Daily 24 hrs
Ph: 718-421-1150
Subway: B, Q to Newkirk Plaza, Q to Avenue H