Battery Park
Lower Manhattan
New York, NY
Subway: 1, 2, 3, A, C, E to Chambers St
FREE
Located at the southern tip of Manhattan, my earliest recollection of the 21.88 acre Battery Park is an endless, futile struggle to parallel-park our car on a side-street near the park in the mid-1990s.
A kindly soul looking at my plight volunteered to park the car. Wherever the kind gentleman is today, may he be happy, healthy and prosperous.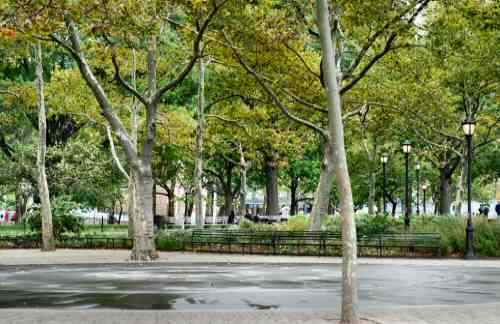 Battery Park in Lower Manhattan
The folks at Wikipedia say that the park was named after artillery batteries located there in the early years of our republic.
There are bathrooms in Battery Park and if you need a caffeine fix, there's a Starbucks close by.
Admission to the Battery Park, as with almost all NYC parks, is FREE.
From the park, you can take a boat to the Statue of Liberty.
As you can see in the below picture, the lines can be long for the Statue of Liberty boat.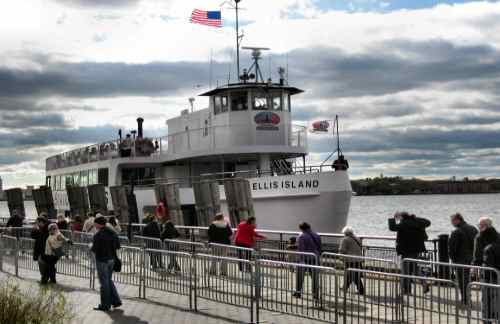 Ferry to Statue of Liberty and Ellis Island
The Staten Island Ferry is nearby. That's free and you can see Lady Liberty too.