Harlem's Rucker Park became the 22nd New York City park to get AT&T's free WiFi Internet access service.
Rucker Park is located at 155th St and Frederick Douglass Boulevard in Harlem.
Named after Holcombe Rucker (1926-1965), the park is famous for the basketball tournament he founded.
Besides basketball courts, Rucker Park has a baseball field and handball courts.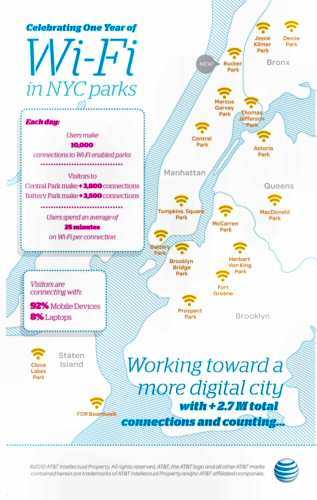 Wi-Fi at Rucker goes live just weeks before the park hosts its annual, legendary basketball tournament that draws tens of thousands of fans.
Visitors can connect to the free WiFi service with a smartphone or tablet even if they're not AT&T customers.
AT&T executives say NYC parks visitors have made over 2.7 million connections, averaging more than 10,000 connections per day, since the free WiFi program debuted last June.